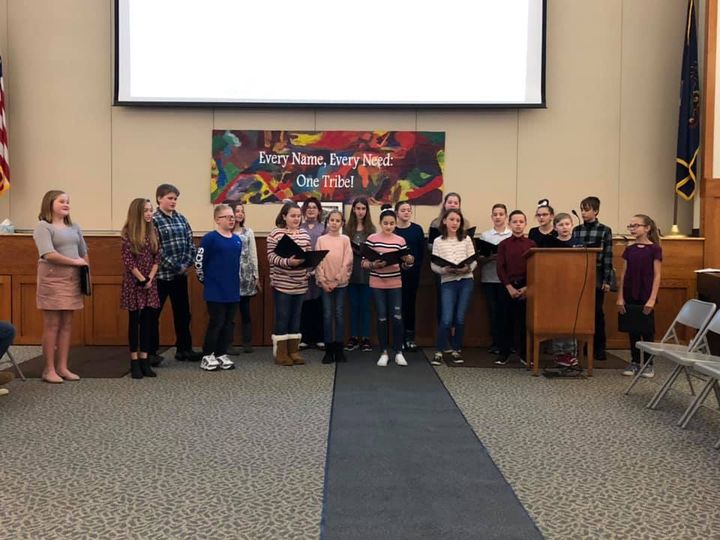 The Donegal School District is comprised of three unique communities: Marietta, Maytown and Mount Joy. While each community has its own special characteristics, when the three become one, an even stronger community exists. This is the Donegal School District.
Our school community takes great pride in our students and their accomplishments. It is through a high level of cooperation and collaboration that we are able to take three and become one. It matters not from where you come, once you get here, you understand the strength in being Donegal Proud!
The Donegal School District is a member of Lancaster-Lebanon Intermediate Unit (IU) 13. The District operates one high school, one junior high school and two elementary schools.
Vision Statement
EVERY NAME, EVERY NEED: ONE TRIBE
2022-2023 Donegal Power Packs Project is available for all eligible children participating in classes through Donegal School District in Donegal Primary School (DPS), Donegal Intermediate School (DIS), Donegal Jr. High (DJH), and Donegal High School (DHS) or through offered virtual instruction. Distribution of food packs will be every Thursday beginning October 6, 2022 through June 1, 2023. Families will choose the option of the pack coming home with a student or the family picking up the pack at our storage site. There is no cost to participating families. Students may enroll at any time during the school year, but registration is required each school year. If you think your family would benefit from this program, you may begin the registration process online by going to https://docs.google.com/forms/d/e/1FAIpQLScaMFjA-VgxVr2tNVpTTbguMr9rhwk4YcgMwxxfT9gIFs2oew/viewform?usp=sf_link or by contacting us directly at donegalpowerpacks@gmail.com or calling Elayne Olson, Donegal Affiliate Coordinator (office) 717-669-3897.
THE DONEGAL SCHOOL DISTRICT IS NOT SPONSORING, OFFERING OR ENDORSING THIS ACTIVITY.
Notification of Student Records Destruction
On June 15, 2023 student records will be destroyed for graduates from the year 2017, with the exception of transcripts, which remain with the district.
If you wish to retrieve your records before they are destroyed, please contact Mrs. Donnelly via e- mail at tracy.donnelly@donegalsd.org.
Due to HIPAA regulations, the former student must be the person to make the record request. Records can then be picked up at Donegal High School.
Please create an account or log in to verify and submit your student's back to school forms here.
May 11 Meeting of the Board of Directors
The May 11 meeting of the Board of Directors is an in-person meeting and will be livestreamed via Zoom. The meeting begins at 7:00 p.m. in the Donegal Primary School LGI.
Public comment will be accepted at the in-person meeting and must abide by the guidelines in Board Policy 903. Individuals wishing to make public comment should complete a public comment card, available at the entrance to the DPS LGI. The Zoom is view only, public comment is not accepted for individuals watching via Zoom.
The link to the meeting is https://zoom.us/meeting/register/tJYqcuiurz8pGdaNRssshYDSg3dwzSAxpW0S
Comprehensive Planning Survey Results
Facilities Committee Meeting Schedule Update
The May 15, 2023 Facilities Committee Meeting has been cancelled.
Donegal SD Event Tickets
25 days ago
The May 15, 2023 Facilities Committee Meeting Has Been Cancelled
25 days ago
Sorry, but there was nothing found. Please try different filters.